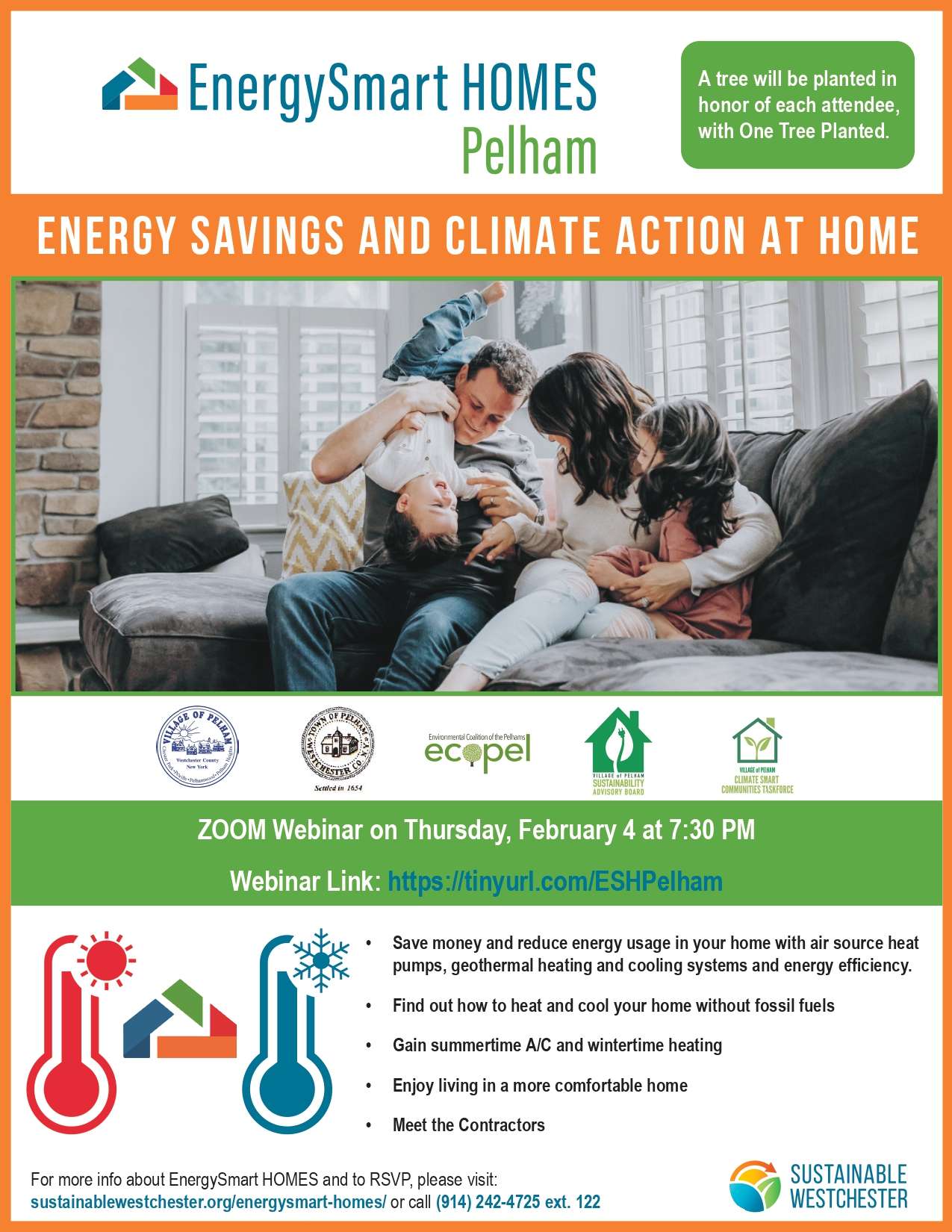 Discover customized clean heating and cooling solutions for your home, understand how energy efficiency can save you money and energy, plus, learn about financial incentives and rebates offered by NYSERDA and your utility. Join the webinar on Thursday, February 4 th to meet the contractors and hear from your neighbors!
The Town and Village of Pelham, Ecopel, and the Village of Pelham Climate Smart Communities Task Force and the Sustainability Advisory Board have partnered with Sustainable Westchester to bring the EnergySmart Homes Pelham to our community.
Click here to RSVP to the webinar and get the Zoom link.