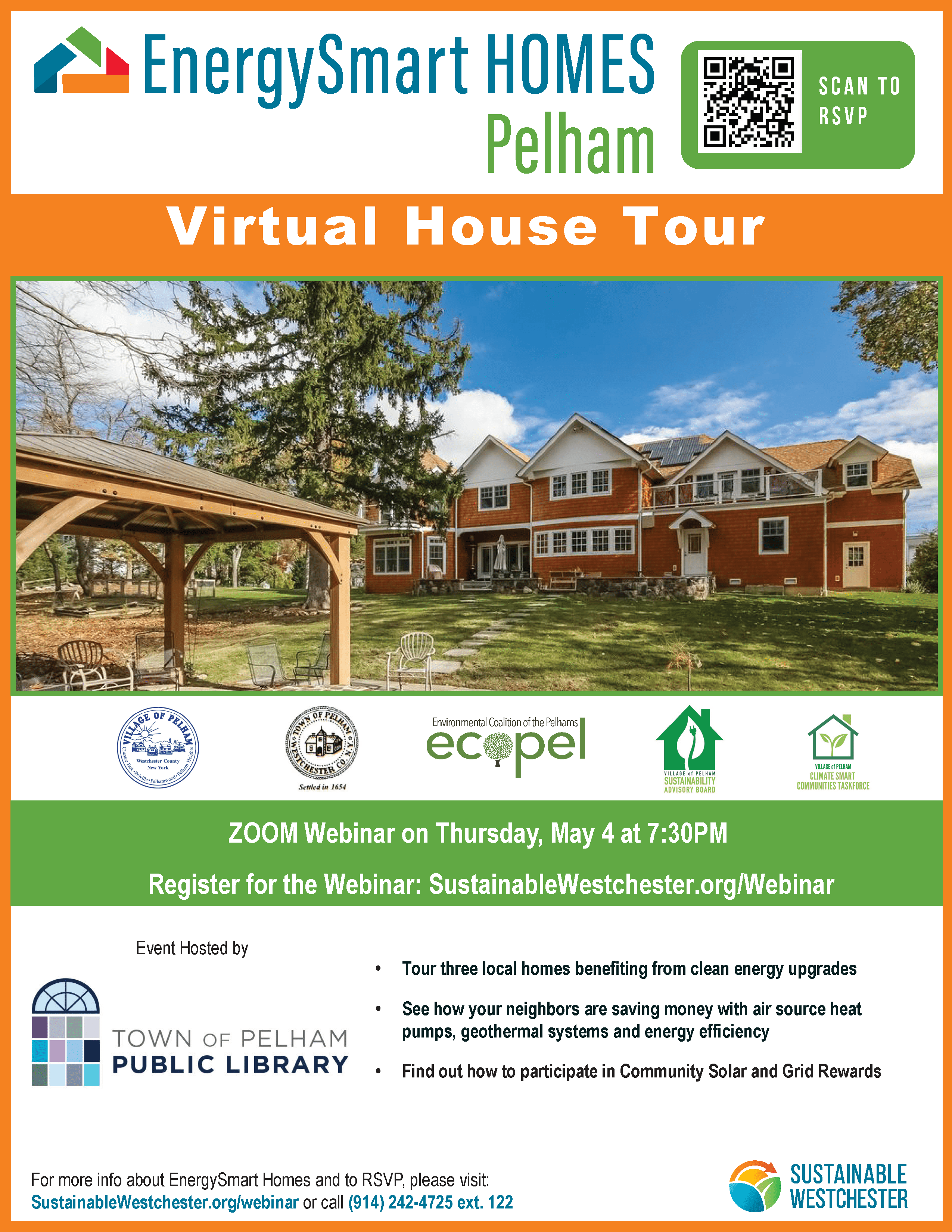 The Town of Pelham Public Library Presents: EnergySmart Homes Pelham, Virtual House Tour
May 4th, 7:30-8:30 pm on Zoom
Virtually tour three local homes benefiting from clean energy upgrades and see how your neighbors are saving money with air source heat pumps, geothermal systems and energy efficiency
Not ready for heat pumps? No room for solar panels? Live in an apartment, coop or condo? Find out how to participate in Sustainable Westchester's Community Solar to save 10% on your utility bill, and sign up for Grid Rewards to get cash back from Con Edison this summer.
Join us at the next EnergySmart Pelham webinar, hosted by the Town of Pelham Public Library, and sponsored by the Village and Town of Pelham, VoP's Sustainability Advisory Board and Climate Smart Communities Task Force, Environmental Coalition of the Pelhams (EcoPel), and Sustainable Westchester. Help us make our community cleaner and greener! Save on utility bills and help the environment at the same time!
Join the webinar on Tuesday, May 4th at 7:30 pm!
Hosted by the Town of Pelham Public Library. Register at SustainableWestchester.org/Webinar or call (914) 242-4725 ext. 122