Westchester Power Electricity – Your Community Energy Program
Thank you to all of our Con Ed Westchester Power program municipalities, their residents and small businesses for making a commitment to renewable energy and contributing to a positive environmental impact.
Constellation New Energy is the program supplier in participating Con Ed communities (See if your community participates here)
The program fixed rates are 15.128 cents/kWh for 100% Renewable and 13.364 cents/kWh for Standard supply, effective through October 2024
Find more information about the program below. Reach out any time with your questions to westchesterpower@sustainablewestchester.org
Newly eligible customers are receiving notices through the mail in mid-January notifying them about their pre-enrollment status for Westchester Power that would bring them into the program on their first meter read date in March. Newly Eligible customers are people who have recently moved into their residence and opened a utility account, have exited an electricity agreement with a private ESCO, or are somehow otherwise eligible.
Did you recently receive a letter in the mail from Westchester Power? Please join one of our information sessions.
Thursday 2/2
ConEd @ 12 Noon: tinyurl.com/NoonConEdAreaInfoSession2-2
ConEd @ 7:00pm: tinyurl.com/7PMConEdAreaInfoSession2-2
Sesión de Información Comunitaria en Español
jueves 2/2 a las 7:00pm: tinyurl.com/SesiondeInformacion2-2
Westchester Power Basics
It's a program that allows local governments to procure electricity, gas, and other services on behalf of their residents and small businesses.
This is only an electricity SUPPLY offering. Participants are still customers of their utility company who continue to be responsible for energy distribution, infrastructure maintenance, and billing of customers
The program supplier is selected from qualified Energy Service Companies (ESCOs) through a competitive bidding process.
By joining together through this shared service, communities maximize their leverage to secure competitive rates with energy suppliers and choose greener power sources
By joining together, communities gain leverage to negotiate better rates with competitive suppliers and choose greener power sources.
Westchester Power is a trailblazing program for NY State in bringing 100% renewable energy supply at scale to communities and leading the clean energy transition
Rates & Market Context
Energy prices are up everywhere, and the new Westchester Power program rates reflect these market realities. While we can't know what future utility (Con Edison) rates will be, and therefore whether savings will be realized, we provide here some of that market context.
The most explicit of these recent inputs is Con Edison's September 9 press release alerting the public that prices would be rising:
"Con Edison Offering Assistance As Energy Market Prices Surge"
"…A Westchester County customer using 600 kilowatt hours a month will have an average bill of $203, a 27-percent increase over last winter's $160, based on the company's latest estimates."
The NY Independent System Operator (NYISO – the entity that manages the State's electric grid) release a statement on 9/13/2022,  with a similar warning:
The New York Independent System Operator (NYISO) is warning of a sharp rise in wholesale electric costs expected this winter due to several economic and geopolitical factors that continue to impact the market cost of natural gas used in the production of electricity.
Note that the cited EIA projection is for the national average, and NY is actually at the high end of the range:
"… "highest forecast wholesale prices are at more than $100/MWh in ISO New England (up 96% from 2021) and New York ISO (up 124% from 2021)."
Natural gas is the dominant fuel for generators and therefore its pricing drives the electricity market.  EIA predicts continued export increases to higher priced foreign markets –  "We expect that relatively high LNG demand in Asia and Europe will support continued U.S. LNG exports." Natural gas has tripled in price since Spring 2021, and increased exports are an important reason for this.
Past Public Information Sessions
Sound Shore (Rye, Rye Brook, Mamaroneck V, Mamaroneck T, New Rochelle, Larchmont, Pelham)
Central County (White Plains, Mt. Kisco, Bedford, New Castle, Tuckahoe, Pleasantville)
Upper River Towns (Peekskill, Croton on Hudson, Ossining Town, Ossining Village, Sleepy Hollow)
Lower River Towns (Tarrytown, Irvington, Dobbs Ferry, Ardsley, Hastings on Hudson, Town of Greenburgh)
Wednesday (8/31) at 12 Noon
Central Westchester: (Link to video)
Lower River Towns: (Link to video)
Sound Shore: (Link to video)
Upper River Towns: (Link to video)
Wednesday (8/31) at 7:00pm
Central Westchester: (Link to video)
Lower River Towns: (Link to video)
Sound Shore: (Link to video)
Upper River Towns: (Link to video)
Thursday (9/1) at 12 Noon
Central Westchester: (Link to video)
Upper River Towns: (Link to video)
Thursday (9/1) at 7:00pm
Central Westchester: (Link to video)
Lower River Towns: (Link to video)
Sound Shore: (Link to video)
Upper River Towns: (Link to video)
Friday (9/2) at 12 Noon
Lower River Towns: (Link to video)
Sound Shore: (Link to video)
Commitment To Clean Energy
Since 2016, the Westchester Power Community Energy program has helped municipalities in Westchester County leverage the collective power of its residents to control costs and provide insurance against fluctuations in electricity supply through competitively priced and fixed-rate bulk purchasing, while also leading the transition to renewable energy in the state through Westchester Power's 100% Renewable energy as the primary product subscription of most participants.
In 6 years of operation, Westchester residents and businesses have mitigated the emission of about 1,100,000 metric tons of CO2 through their decision to support renewable energy via Westchester Power. This is equivalent to taking roughly 293,000 cars off the road for one year.
A Community
Energy Platform
The large scale of the program enables us to attract new opportunities for increased environmental impact and potential savings. These include:
Westchester Power Solar Credit offering – Sustainable Westchester is preparing to launch an exciting, new Solar Credit offering within the Westchester Power program in late 2023. The Solar Credit offering provides guaranteed savings to participating households and small businesses. The offering will prioritize the delivery of the Solar Credit savings to those enrolled in the existing utility's low-income assistance program.
Demand Response – Previously available only to large commercial businesses, Sustainable Westchester has collaborated with a technology firm, Logical Buildings, to pilot demand response for residential customers. By cutting usage during a few peak hours of the year, ConEd can avoid switching on the dirtiest "Peaker Plants," and will pay you money for that. Learn more about the GridRewards program here.
Let's Talk About Clean Energy
Why clean energy? By now, everyone has heard of climate change, but it's not always easy to make the connection to our daily lives. Our energy choices are, however, linked to many of the most serious challenges that we face these days, as well as the question of what kind of future we leave our children.
Most of our electricity is still generated by burning fossil fuels which release greenhouse gases into our atmosphere. This has contributed to our environment's degradation, increasing temperatures, and local effects such as more frequent higher intensity storms and changes in seasonal patterns. Here's a short video about the greenhouse effect which is responsible for this problem.
Solar, wind, and hydropower are emissions-free sources of energy. New York State has an aggressive plan to switch over to these clean energy sources and away from fossil fuels. Westchester communities have taken the lead in these efforts, and now dozens of NY communities have followed with similar programs.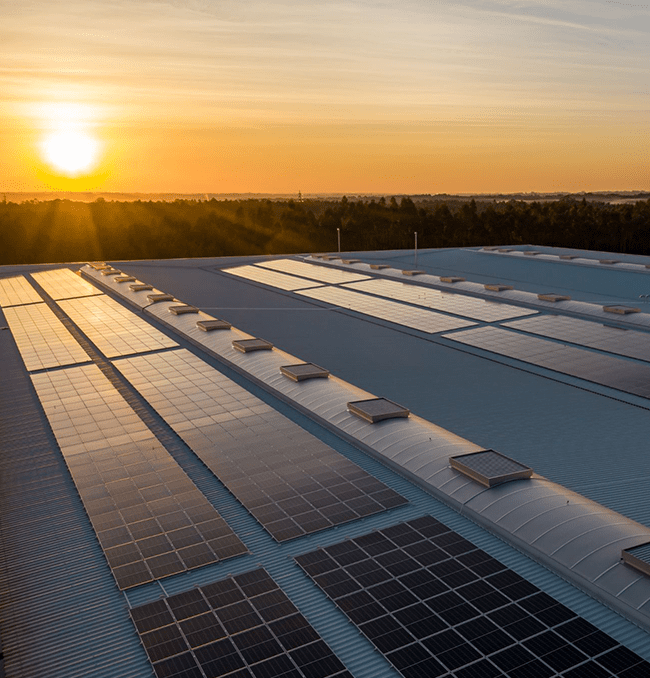 Clean Energy Implications
for Westchester County
Our communities need to move away from fossil fuel-powered electricity quickly to help mitigate the challenges associated with climate change. A transformation towards clean-powered electricity is entirely possible.
Westchester Power communities can help accelerate this transition by promoting the generation of clean energy, as well as sending signals to electricity generators, investors, and governments that we place a high priority on ensuring a sustainable and healthy future.
Our energy choices and COVID 19
Studies are showing that areas with higher levels of pollution see worse outcomes from COVID 19. Many observers have pointed out the similarities in the challenges since both require collective, long-term action to solve.
Sea Level Rise
Over the past century, the Hudson has risen about a foot due to global warming (see this Scenic Hudson article), threatening households and habitats. This map shows how the Yonkers waterfront may fare over this century. We can reduce the impact and costs by taking strong action to reverse the growth of greenhouse gases.
Temperature Rise & Disparate Impacts
By the year 2100, on our current trajectory, New York starts to look more like Florida (Climate Central):
But like so many of the effects of global warming, the impact can vary greatly. Groundwork Hudson Valley has done amazing work to go one step further and show how the practice of Redlining has amplified the environmental justice aspect of the problem through the creation of "heat islands" [read more here]:
More resources about local climate change impacts