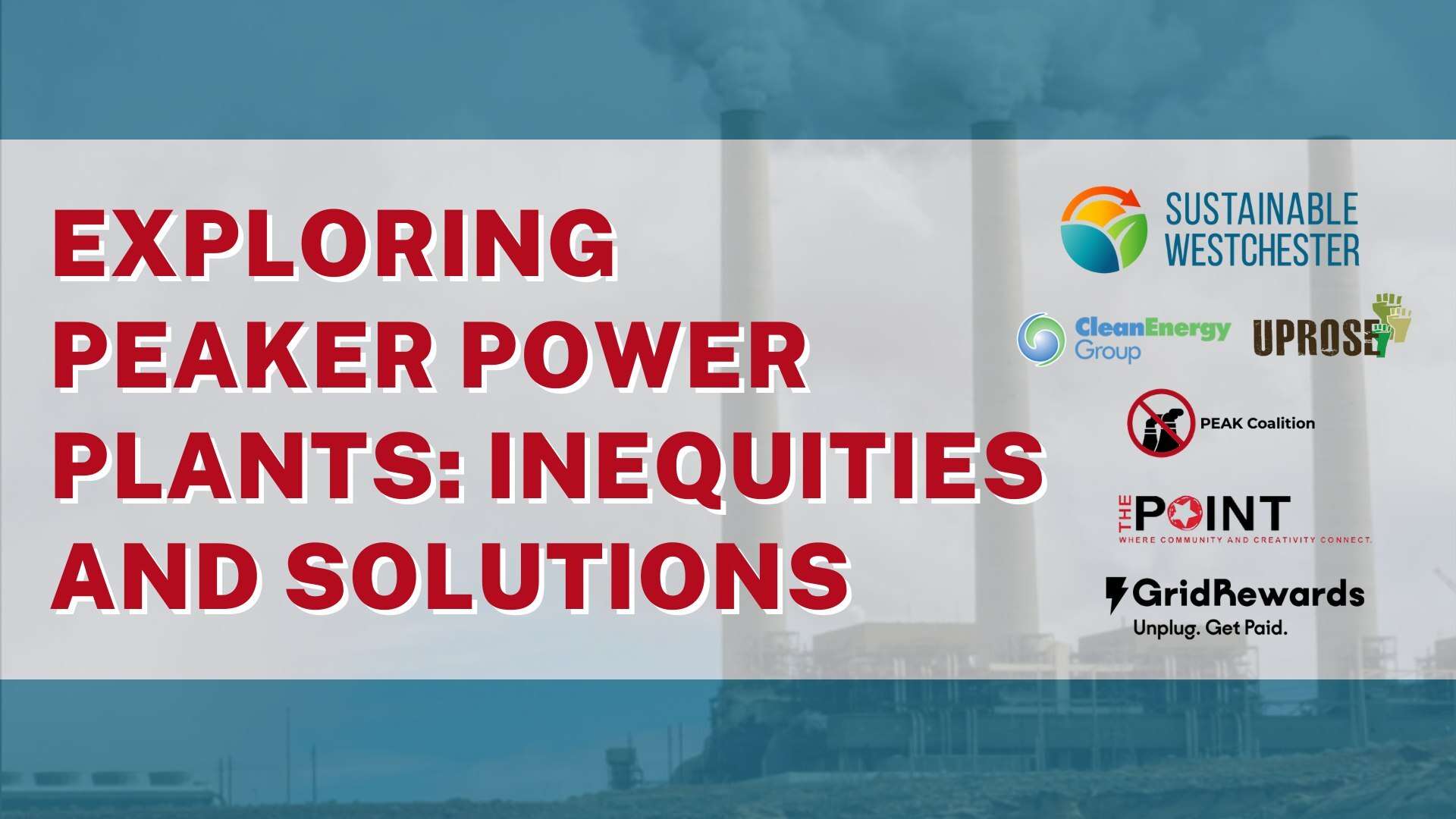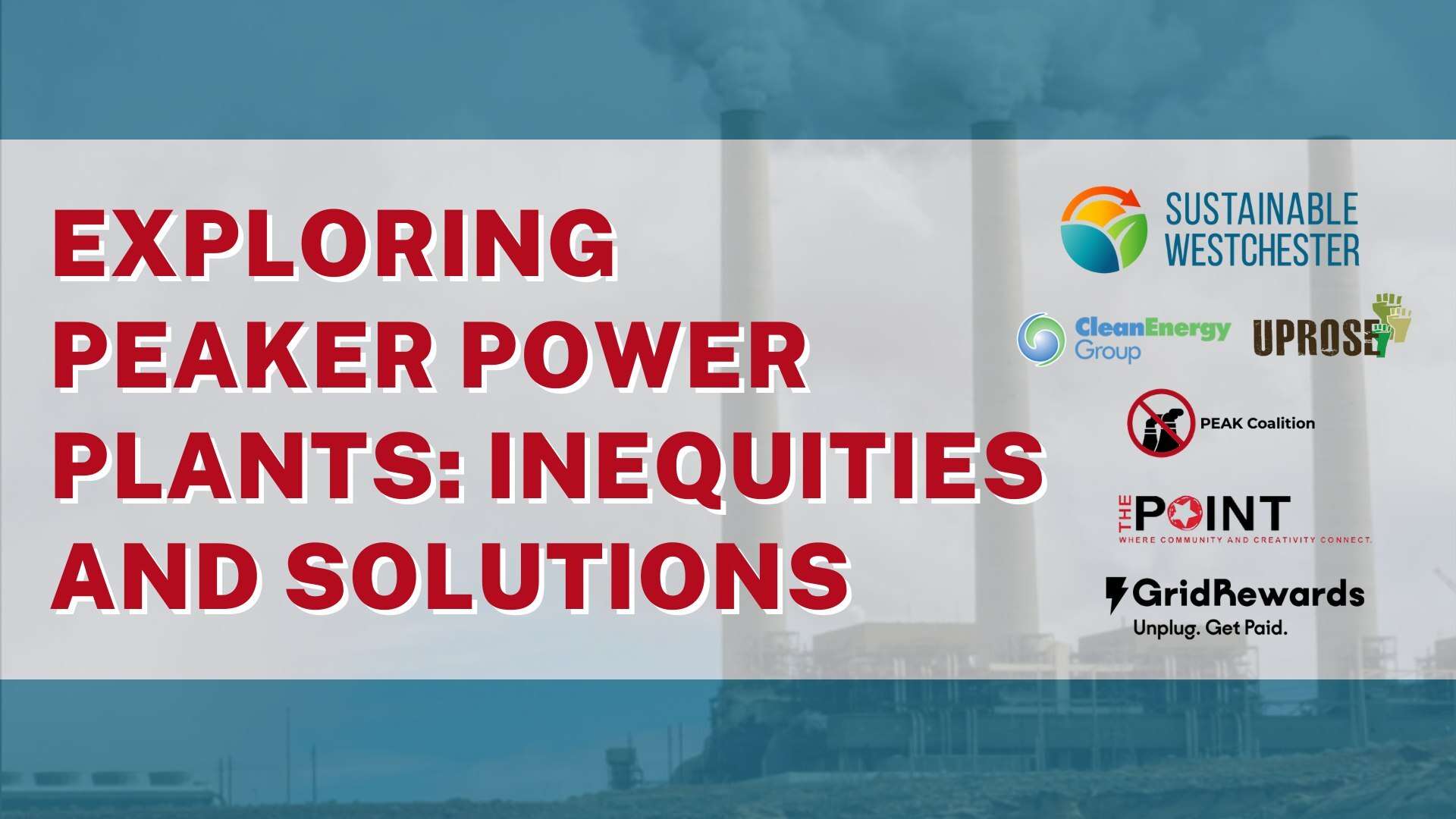 This is a past event. Watch the Video Recording Here.
Join Sustainable Westchester in discussing the environmental justice impacts of peaker power plants, and how communities can band together to eliminate their use.
This webinar will introduce the Clean Energy Group's Peaker Plant Mapping Tool and provide an overview of how it can be used to explore the economic and racial disparities of peaker plants. UPROSE, a community-based organization fighting peaker plants impacting the Sunset Park neighborhood of New York City will also present on the impact of peakers on their communities and the work they are doing to retire and replace fossil peakers with renewables and energy storage. We will then hear from a local solution provider, Logical Buildings, about their demand response tool called GridRewards.
Panelists include:
Victor Davila, The Point CDC
Lovinia Reynolds,UPROSE
Shelley Robbins, Clean Energy Group
David Klatt, GridRewards