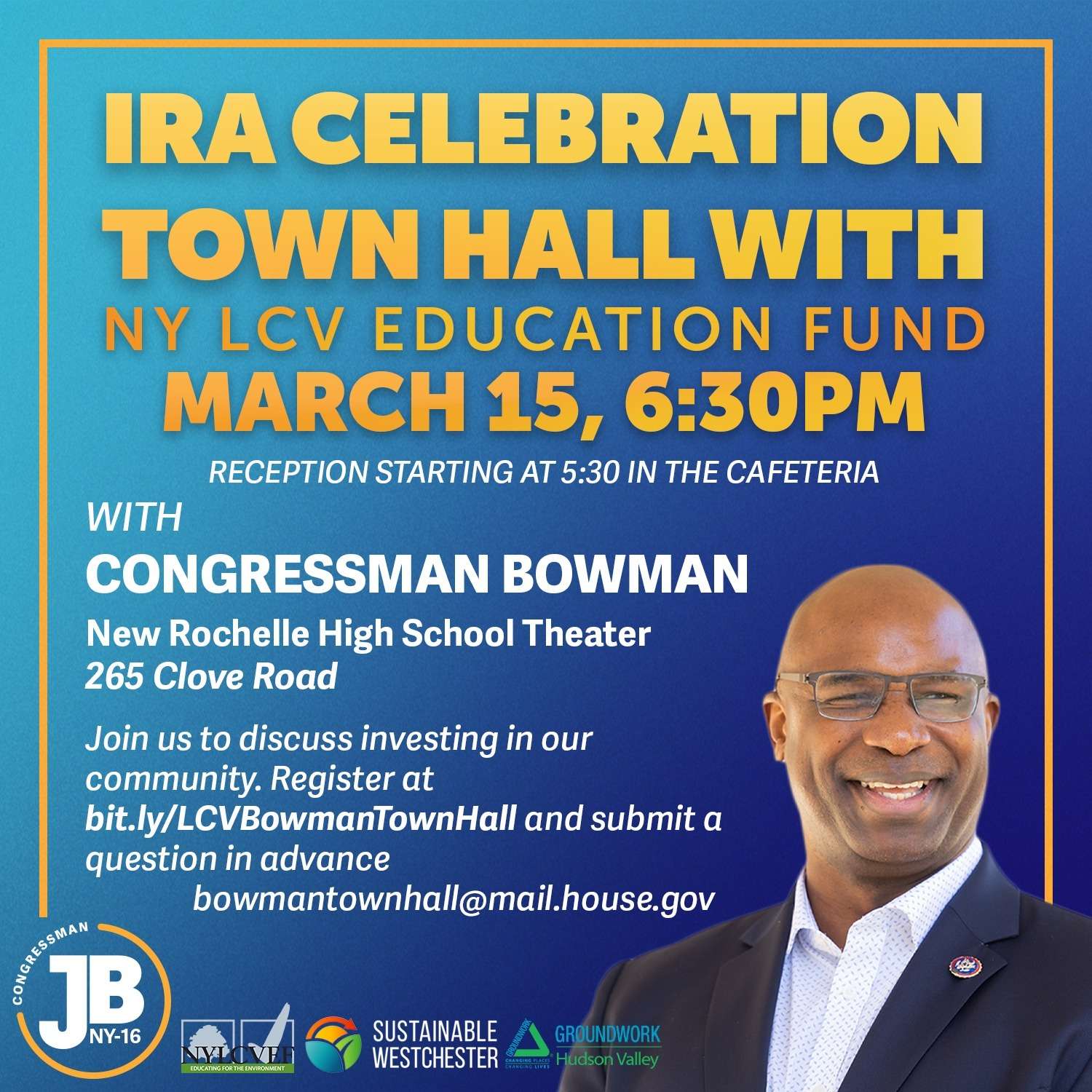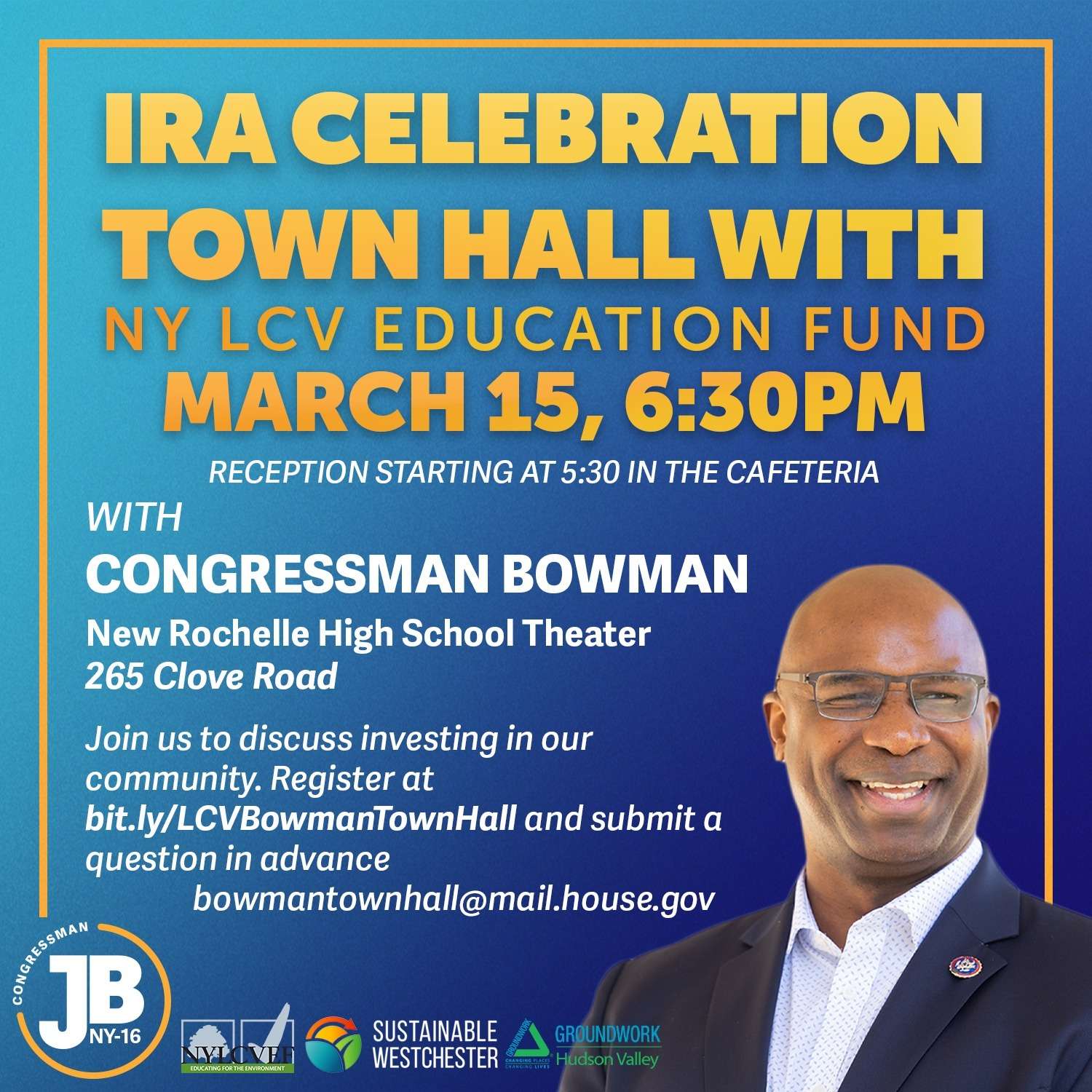 Thursday, March 16th from 6:00pm – 8:00pm at the New Rochelle High School Theater next Wednesday night. http://bit.ly/3kH2Q0c
Representative Jamaal Bowman and the League of Conservation Voters are hosting a town hall notifying constituents of the large-scale investments made possible through the Inflation Reduction Act.
They will discuss:
Individual benefits found in the IRA bill.
Instructions on how to combine NYS and Federal tax credits for optimal savings.
Information about the types of rebates, tax benefits and incentives.
All who are interested in attending the town hall, should register here.