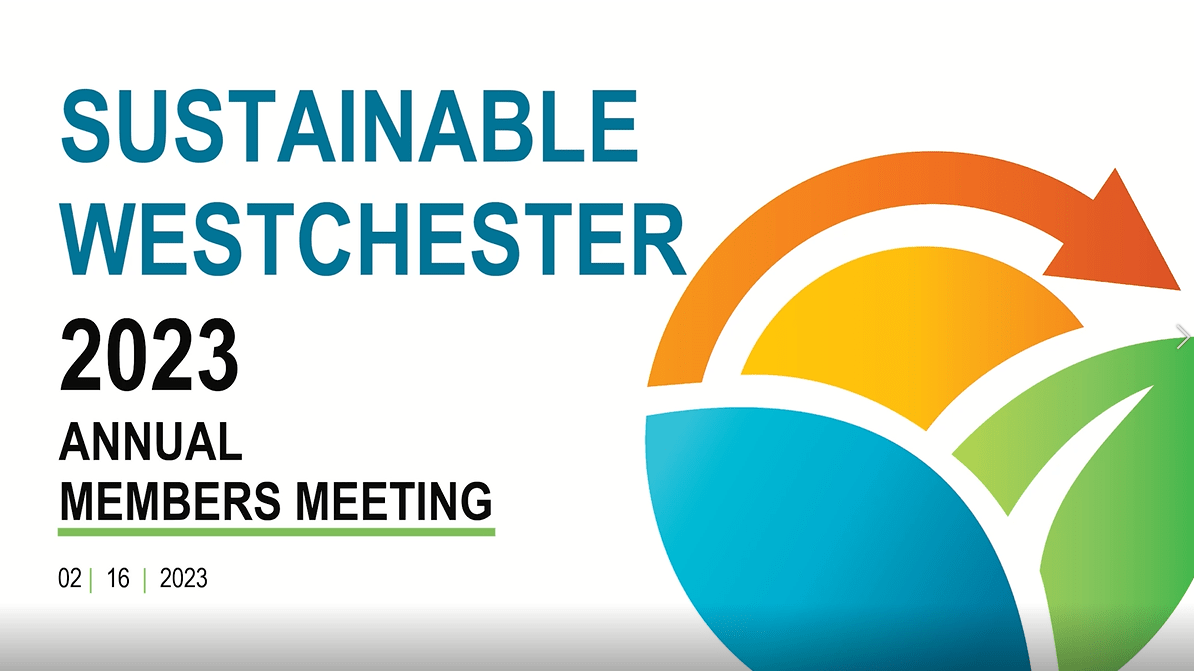 Date of event: February 15, 2023
The Annual Members Meeting invited Sustainable Westchester's member municipalities, partners, and supporters to join us to recap the previous year.
Member municipalities elected two new Board Members to begin a 2023 term.
The staff gave a presentation on the organization's current and future projects.
Watch the full presentation here. Video is time stamped for easy viewing.
View the PowerPoint presentation slides here.