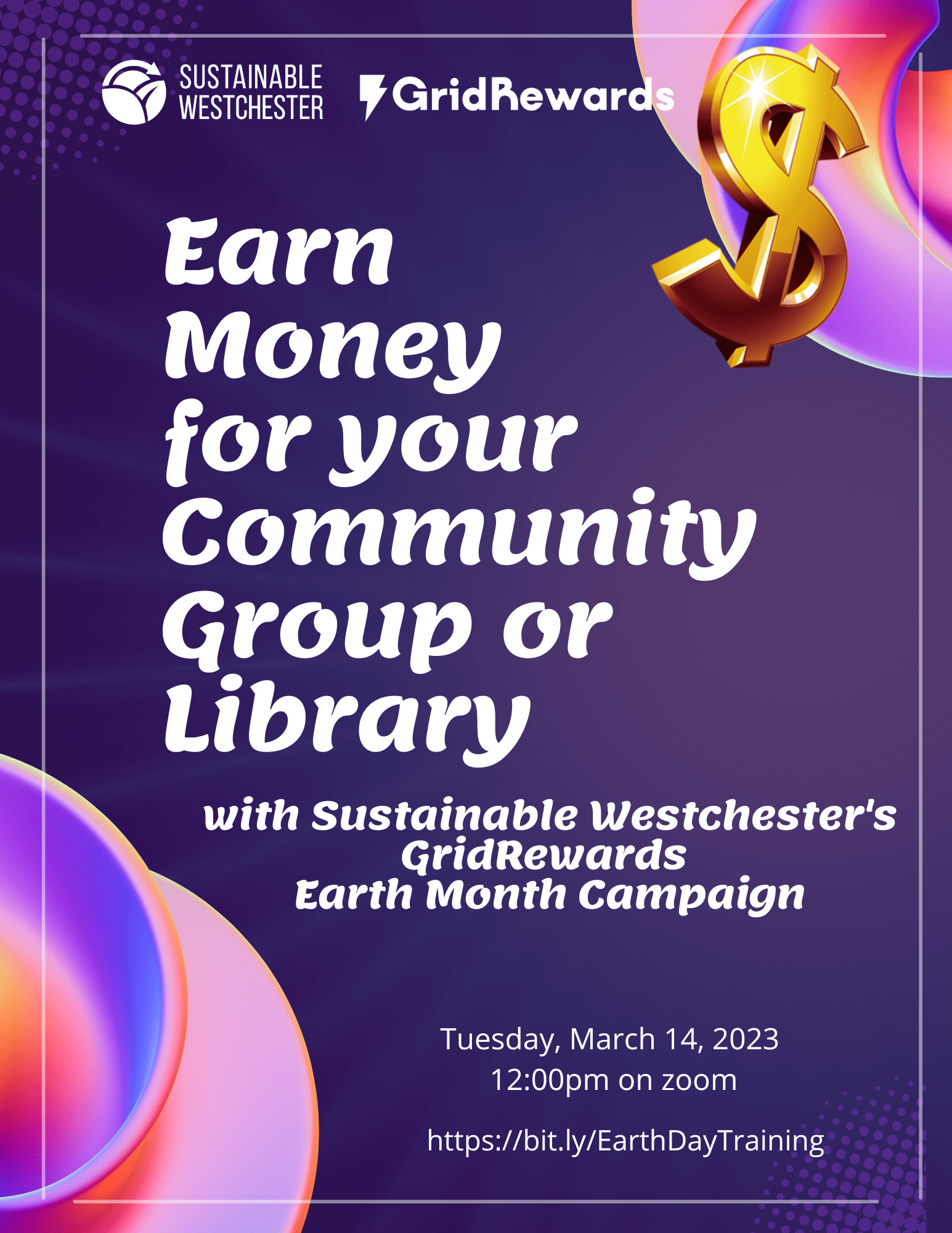 Reduce carbon emissions, earn cash, and be a sustainability leader in your community: Join Sustainable Westchester's GridRewards Earth Month Cohort!
GridRewards is an app (available for both mobile and desktop) that tells you when and how to reduce electricity. This demand response program helps ConEd customers to alleviate stress on the energy grid during the summer months — when energy demand is at its highest, and the electricity grid is at its most polluting state. In addition to reducing carbon emissions, GridRewards serves as a revenue generating tool for community groups, municipalities, businesses, nonprofits, libraries, and houses of worship by reducing overall energy consumption.
In the lead up to Earth Day, Sustainable Westchester will be building momentum around GridRewards to encourage energy and cost savings throughout Westchester County. Those who join will receive training, a customizable marketing toolkit, and additional resources to promote GridRewards in your community.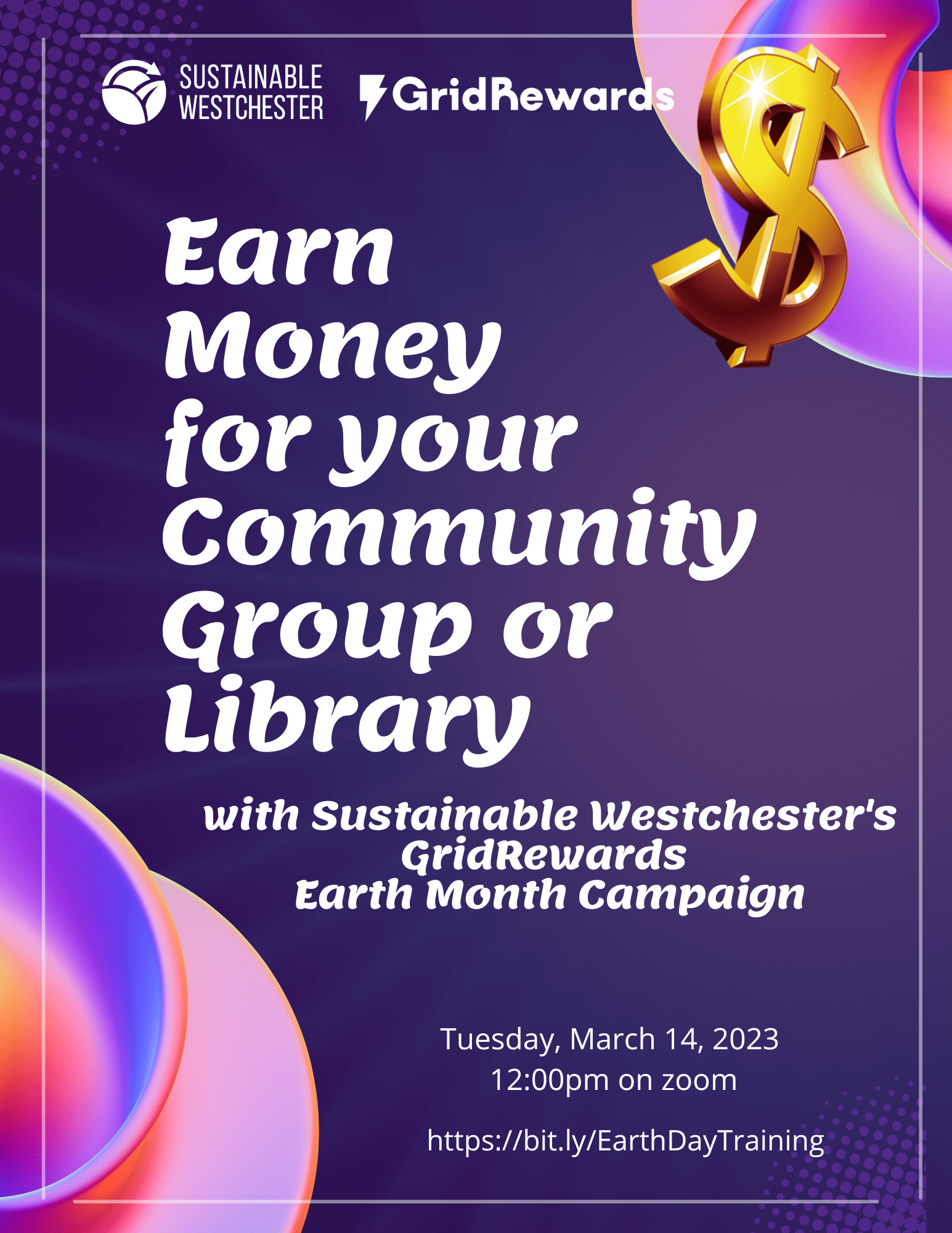 How can I get involved? There are many ways for community members to use GridRewards:
Enrolling your building(s) in GridRewards to reduce energy usage + earn cash;
Promote GridRewards to your members as an easy, impactful action for Earth Day;
Using a referral code to raise money for your organization;
All of the above!
What's the timeline? To maximize energy and cost savings, we aim to sign up as many customers as possible before April 28th, 2023. Businesses and individual households alike can benefit from using GridRewards at any time, those who sign up before the end of April can earn the most cash from participating in summertime demand response events.
Join the Cohort!
Register for an optional training session on Tuesday, March 14th at 12:00-1:00. Who should attend?: Volunteers, libraries, community groups and anyone that wants a GridRewards overview. Learn how GridRewards is a demand response tool and get volunteer training. RSVP Here
Questions? Contact Lauren Brois at Lauren@SustainableWestchester.org