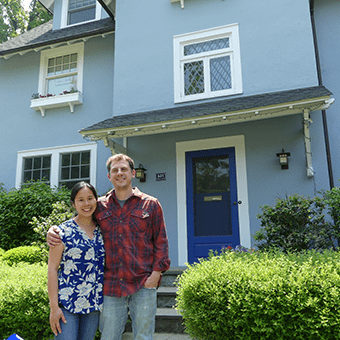 Westchester Neighbors Get EnergySmart by Electrifying with heat pumps!
Lily Carey, EnergySmart HOMES Associate

Though Westchester has long been a very environmentally-minded community, many homeowners are still unsure of how to make their home more eco-friendly. Fortunately, clean heating and cooling options are becoming more widespread and affordable. Thanks to new incentives from power companies and the government, homeowners can upgrade their homes to air-source or geothermal heating systems at a discounted price, all while reducing their carbon footprint.
Hundreds of homes across Westchester have chosen to go green over the past several years, and there has never been a better time to do so. Pelham residents Mike Beilstein and Amy Kwan feel lucky to have upgraded the heating and cooling systems in their historic home just before the pandemic hit.
"We've worked from home for the last 15 months, and we upgraded to our system at a really lucky time, because I don't know if I would've been able to survive without it," says Mike.
When they first moved in, Mike and Amy's home used an oil heating system and had no insulation. When they heard about ConEd's new incentives for geothermal energy, Mike and Amy scheduled a home energy assessment, in which local contractors would come to run tests on their home to see how they could benefit from energy upgrades.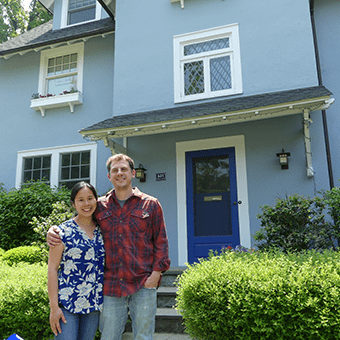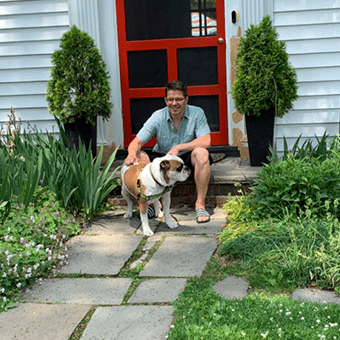 The family was surprised to discover that ConEd's incentives could help them pay for a new geothermal heating and cooling system, entirely powered by clean energy. Over the next few months, local contractors helped Mike and Amy replace their wasteful oil heating unit with a new geothermal system, which uses underground piping to heat and cool the house.
The results? Mike and Amy's home is not only more comfortable than ever, but their heating bills have gone down significantly. "If we had to do it all over again, we would definitely make the same decision," says Amy.
For those seeking a different option, air-source heat pumps are another clean option to heat and cool the home. Tom Constabile of New Rochelle recently replaced his home heating system with several ductless air-source heat pumps that attach onto the side of the house and provide climate control for individual rooms. These air-source heat pumps can be a great option for homes without existing ductwork.
"With mini splits, you're controlling the climate in each room… it allows you to both get comfort, but also be thoughtful about your expenses and the environment," says Tom
Padma Sridhar, a Briarcliff resident who also recently installed an air-source heat pump, has noticed how convenient it is to control the heat pump with a remote.
"The remote has a mode button which allows you to switch from heating to cooling…it's very simple, and the best part is that it's environmentally friendly."
These are just a few families out of hundreds in Westchester who have installed new heating and cooling systems in their homes or have upgraded their insulation. These eco-friendly systems use far less energy to heat and cool the home. Homeowners can save thousands on their heating bills – not to mention that these clean energy options can reduce your home's carbon emissions.
Going green is easier and more affordable than ever, and every home can make a difference. Switching over to air-source or geothermal heating systems is not only more efficient and cost-effective in the long term, but also contributes greatly in reducing destructive greenhouse gas emissions. In fact, carbon emission rates have skyrocketed to almost 410 parts per million in the last 2 years; a rate that is 100 times faster than any natural increases we've seen in the past. But by having our communities join together, we are taking great steps in reducing our carbon emissions and creating a better world for generations to come. Interested parties can contact Sustainable Westchester (email/phone) to get started.