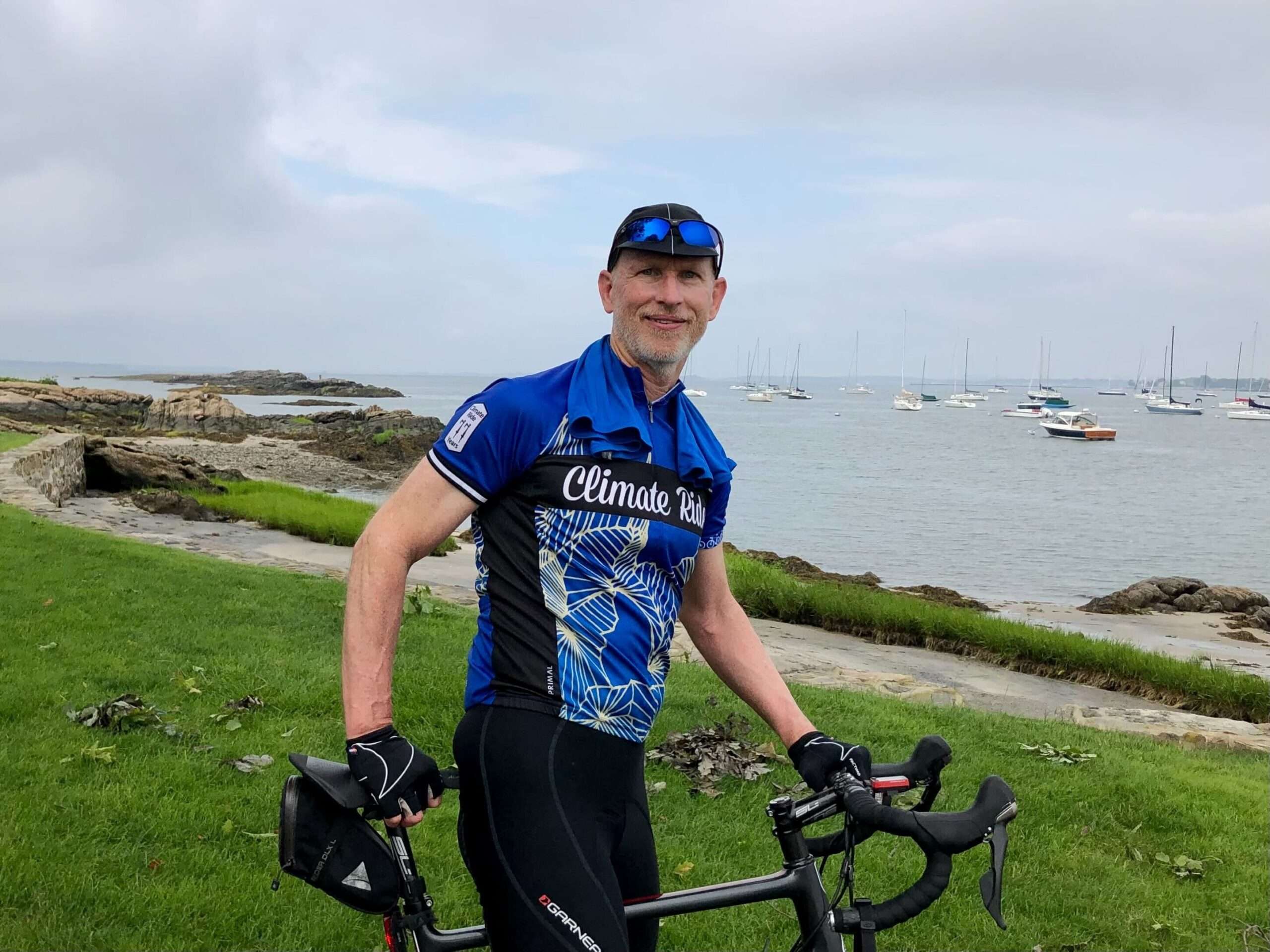 Our Executive Director's Climate Ride, an Epic Fundraising Challenge for Sustainable Westchester!

Sustainable Westchester's Interim Executive Director Jim Kuster is fundraising for Sustainable Westchester with Climate Ride! He will be riding from Burlington VT to Bar Harbor ME, covering 410 miles in 5 days.
Consider sponsoring the ride! Your donation will be matched 4x, so a $10 donation becomes $40! Funds will be used to expand Environmental Justice initiatives at Sustainable Westchester and support our programming.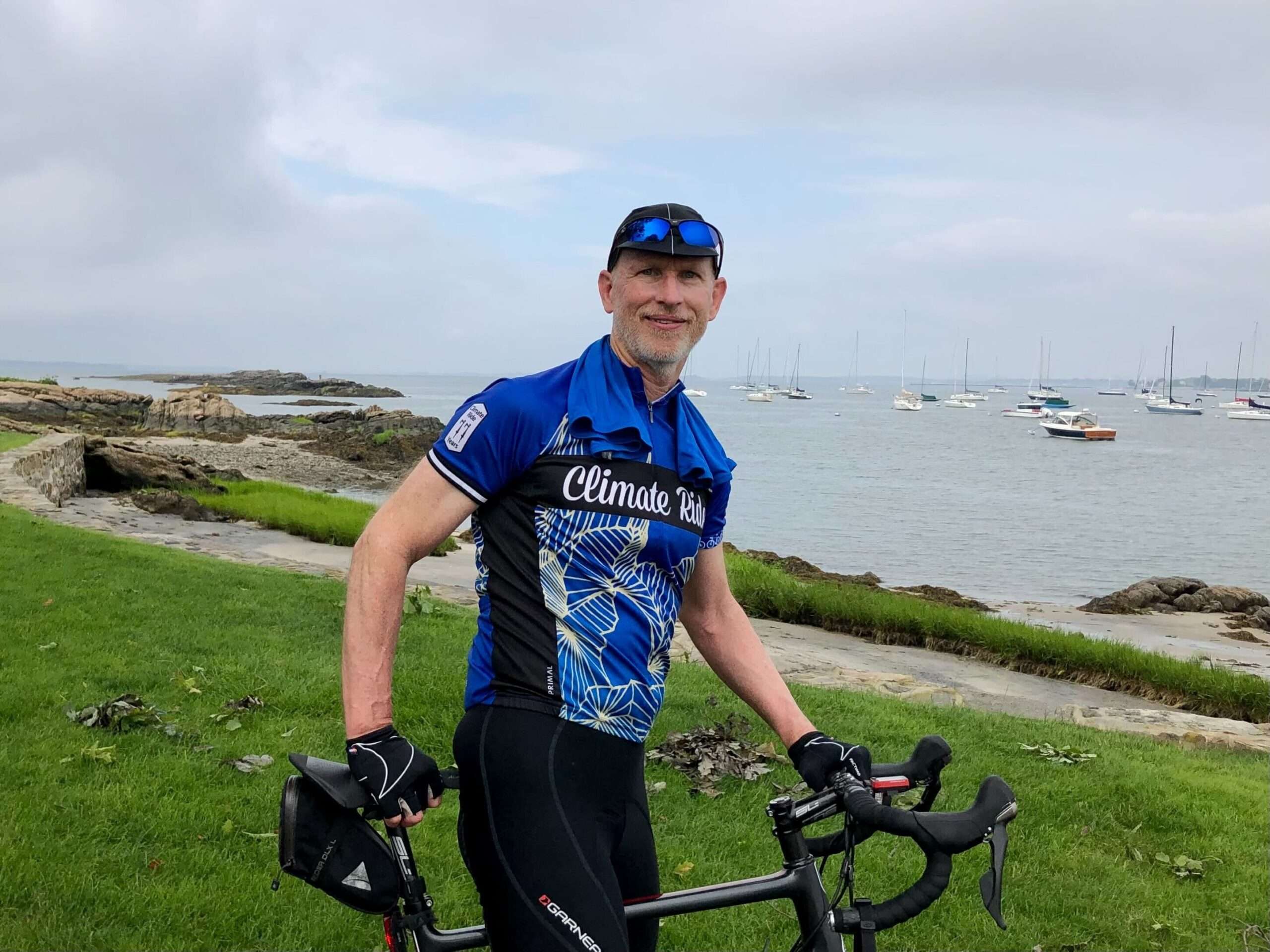 Read on for a note from Jim on why he Climate Rides!
"My motivation to get on my bike and ride beyond my comfort zone for a purpose beyond myself – addressing climate change – started in 2006, when I noticed the national conversation around sustainability and environmental protection becoming highly politicized. As a result, I started to look for ways to raise awareness to benefit local communities without a partisan objective. I began participating regularly in charity cycling events to connect directly with organizations that put resources to work for locally based climate action. This combined my love for outdoor travel and physical fitness, and opened the door to new relationships, communities and opportunities.
In 2016, I found my way to Climate Ride, a nonprofit organization that arranges amazing events on behalf of other environmentally focused nonprofits and have ridden in more than a dozen fundraising events since then. Sustainable Westchester is now a designated beneficiary of Climate Ride.
Currently I am fundraising for a Climate Ride in September from Burlington VT to Bar Harbor ME, 410 miles. Each dollar donated to my ride will be matched by a foundation associated with Climate Ride, then donated to Sustainable Westchester. In turn, Sustainable Westchester has a matching grant in place, so donations to the event will be multiplied four-fold!
Efforts to combat climate change should be truly non-partisan, but as I have learned since, it's complicated. Genuine interest in protecting human health, community health and environmental health can lead to difficult policy choices and resource allocation. That is why Sustainable Westchester is ideally positioned to assist its municipal members and their constituents. Our consortium reflects the power of local communities to decide what programs are best suited to them and best effectuate change.
Please donate here to Sustainable Westchester through my Climate Ride event. Thank you!" -Jim
About Climate Ride
Climate Ride is a 501(c)(3) nonprofit organization that organizes life-changing charitable cycling, hiking, running, and other outdoor adventures to raise awareness and support sustainability, active transportation, and environmental causes. Since 2008, their biking, hiking, and running events have raised over $10 million to support climate, clean energy, conservation, and bicycle/pedestrian advocacy grantees. Over 6,000 people have participated in Climate Ride events since 2008. You can find more information https://www.climateride.org/.